Crazy Ears - Decoration For Your Helmet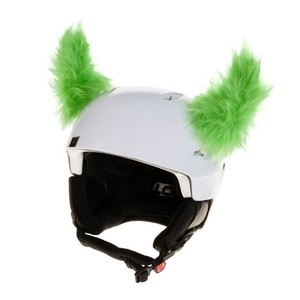 Stick-on ears for skiing and other helmets will convert your ordinary safety helmet into a unique protective headwear.
The Crazy Ears accessory and your fantasy will help you to create an original and attractive, eye-catching helmet. The textile products are fastened to a helmet using a vacuum pad. Matt surface can be equipped with stick-on transparent ringlets made of a smooth-surfaced film providing better adhesion.
Choose from our product offer